Deputy Governor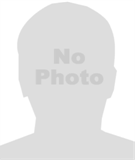 H.E. OMAR MOHAMED MAALIM
Deputy Governor, Mandera County
Omar was born in Mandera County and attended Wajir High school for his O level. He then joined Kenya Methodist University (KEMU) for a Bachelor of Business Administration majoring in Entrepreneurship. He has a Masters degree of Business Administration (Entrepreneurship).
Omar served the Kenya police between 1997 and 2005 as a police officer. In 2004-2005 he was seconded to the United Nations Civilian police for a peace keeping mission in Kosovo. He trained the Kosovo police on international police standards.
He resigned from Kenya police in 2006 then joined IRW, an international Nongovernmental organization as Chief of Operations. He later worked with Action against hunger (ACF-USA) as Head of logistics.
In 2013 he joined politics as the running mate of H.E Capt. Ali Roba and subsequently becoming the first Deputy Governor of Mandera County.
Omar has vast knowledge in organizational development and is a member of Kenya institute of supplies management (KISM).