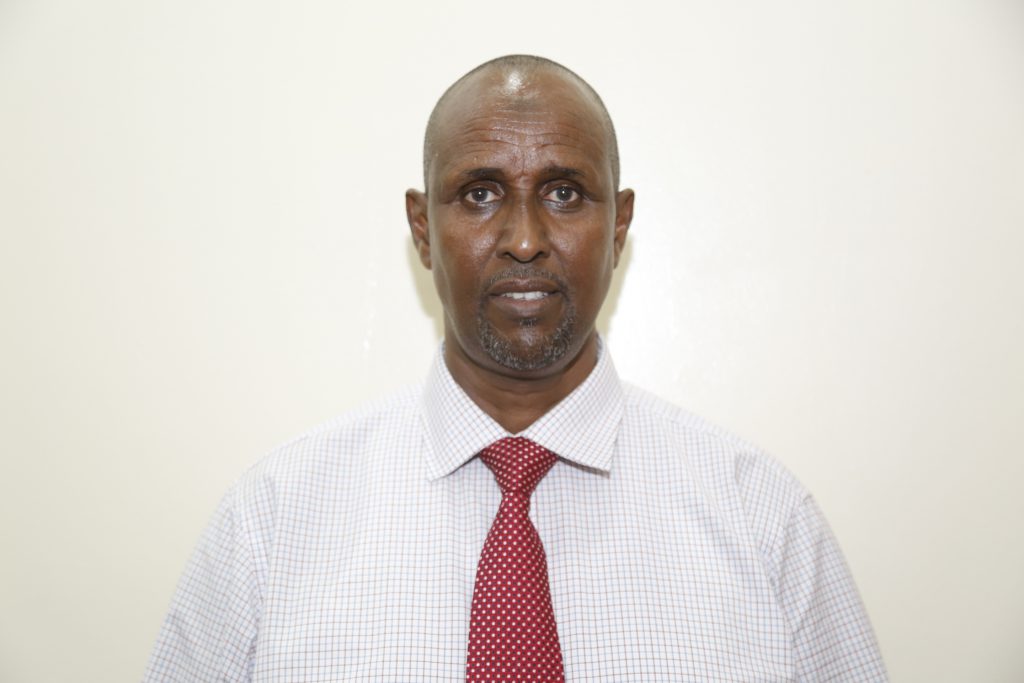 Mohamed Adan Osman – CCO Deradicalization & Countering Violence Extremism
Mohamed Adan Osman is highly dedicated and hardworking Public Servant. He studied in Mandera from Primary to Secondary Level. Thereafter, he pursued Teaching Course and obtained Primary Teachers Certificate from Kamwenja Teachers Training College.
He rose to the position of Tutor in-charge in the then Mandera District. He further obtained a Diploma and a Degree in Business Administration (Human Resource Management Option) from Kenya Methodist University. He is a long serving Public Servant with more than 30 years experience in Public Administration. He joined Mandera County Government in 2013 as County Chief Officer for Conflict Management Cohesion and Integration and acted as County Chief Officer for Public Service Management for 1 year.
He also served as board member, finance and establishment committee member of Keino Valley and Ewaso Nyiro South Development Authorities each for a period of 3 years in the previous ministry of regional development. He is currently the County Chief Officer for De-radicalization and Countering Violent Extremism.