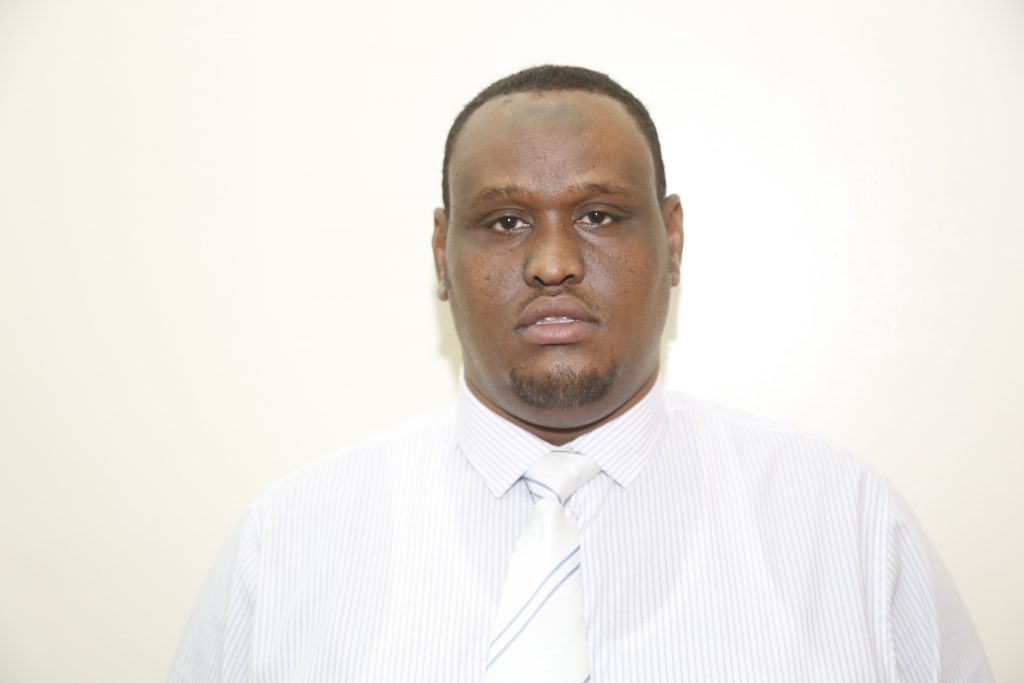 Mohamed Harun Musdaf – CCO Youth Affairs
Mohamed Harun Musdaf is a well experienced, humble, dedicated and result oriented peace building and Conflict Management Expert. Harun studied in Mandera from Primary up to Secondary level and thereafter pursued his Bachelor of Arts Degree from Kenyatta University.
He is currently pursuing Masters in Project Planning and Management from University of Nairobi. He previously worked with International Non-governmental Organizations E.g. Save the Children International, Danish Refugee council and Danish Demining Group in the fields of Livelihoods, Armed Violence Reduction, Peace building and Conflict Management.  He was working as Programme Officer with Danish Demining Group before he joined the County Government as the County Chief Officer Conflict Management, Cohesion and Integration. Currently, he is the County Chief Officer, Youth Affairs.