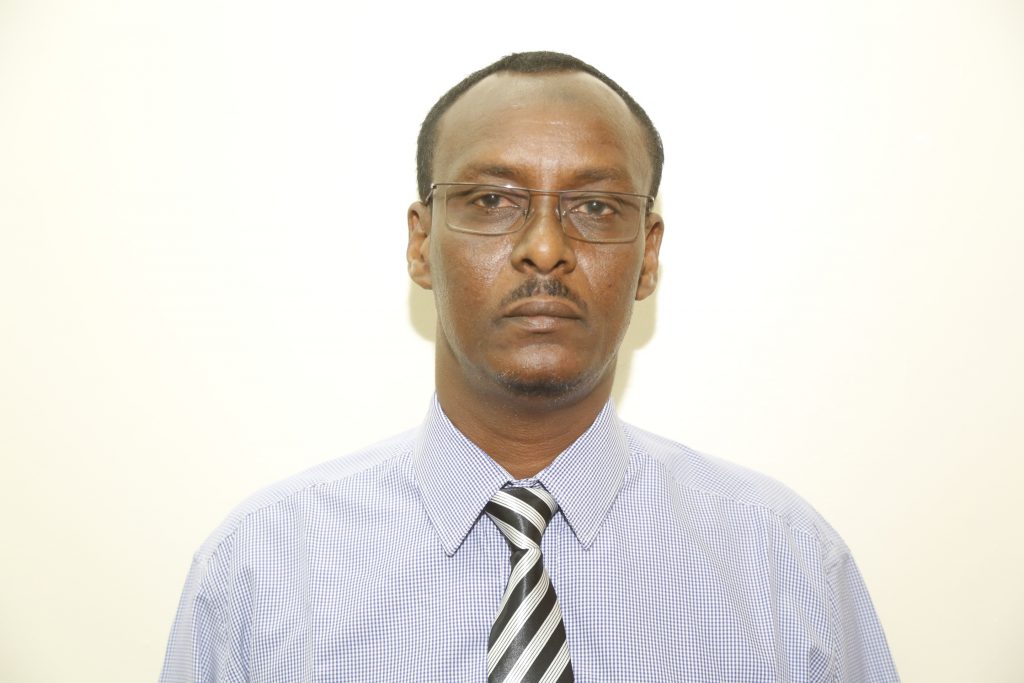 Abukar Abdi Sheikh – CCO Trade, Industry & Investment
Abukar Abdi Sheikh is an experienced, motivated, dynamic and multi-skilled public health professional competent in public health and program design. Abukar studied in Mandera from primary up to the secondary level and thereafter pursued a certificate and a diploma  in public health technology from the Kenya Medical College. He also holds a BSc in Environmental Health/Public Health and a Master's degree in Public Health (MPH-M&E).
Abukar is a long standing civil servant with more than 30 years of experience in the Ministry of Health and other Government Ministries. He was working as a County Public Health Officer before he was sworn in as the County Chief Officer for Agriculture.