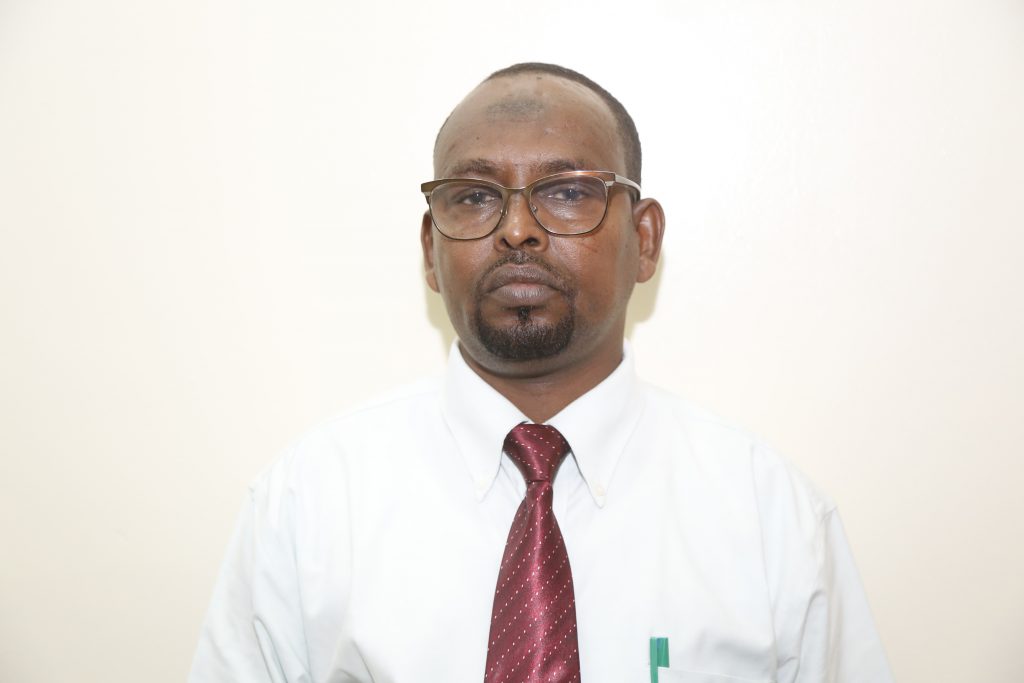 Bare Mohamed Shabure – CCO Lands Survey & Physical Planning
Bare is a long serving teacher from Mandera. He was born and schooled in Mandera. He has been in the teaching profession serving in different capacities. He was attached to various schools in Mandera including Khalalio Secondary School and Mandera Secondary School.
He holds a Bachelors Degree in  English and Literature and a Masters Degree. He was the MCA for Kiliweheri ward in the first county government. He currently holds the position of County Chief Officer for Lands, Survey and Physical Planning.