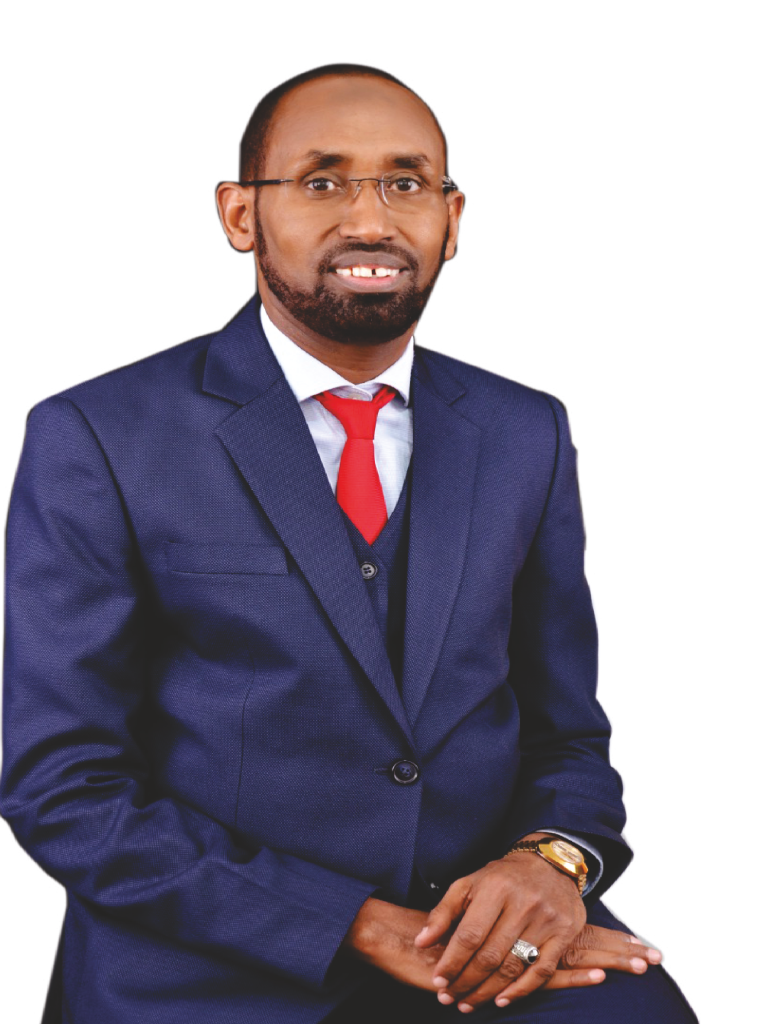 H.E. Mohamed Adan Khalif
The Governor
Captain Ali Ibrahim Roba is the Governor of Mandera County in north-eastern Kenya. He was re-elected as governor for a second and final term on August 8,2018. His first term as governor was from March 4, 2013. Born in Rhamu town in Mandera County on the 15th of March 1974, Roba is married and a loving father of 9 children.
As a politician he has survived multiple attempts on his life by dreaded Al- Shabab terror gangs that ambushed his convoys in the course of his work as governor leaving several of his bodyguards dead.
A believer in transformative leadership he has championed several life changing projects among them significant investments in health services that resulted inreducing maternal mortatlity rates, improved road networks in rural areas and supply of clean water to communities.
He is committed to supporting programmes that will go along way in countering violent extremism and promote emancipation of youth and women.
He studied at the University of Nairobi for both his undergraduate and post graduate degrees specializing in marketing and strategic management respectively. Among the many colleges he attended for various qualifications is Kenya Utalii College, Delta Qualiflight School of Aviation in Fort Worth Texas, Kenya School of Flying among others.
Captain Roba is a pilot with an Airline Transport Pilot License (ATPL). He is an instructor and Examiner. He is a Kenya Civil Aviation Authority Approved Instrument Rating Examiner, A Training and Check pilot as well as Ground Instructor of various aviation related subjects.
He has worked for Multinational Company called DAC Aviation International between 2002 and 2012 and has grown through the ranks starting as a co-pilot in 2002 to the position of the Director of Flight Operations (DFO) in charge of the core business of the company in over nine countries.
Since the beginning of 2008 when he was appointed to the position of the Chief Pilot, he has contributed exceptionally to the overall compliance levels of DAC Aviation (EA) Ltd by playing instrumental roles in the achievement of an 'A' systems and operational audit rating by DAC Aviation International. DAC specializes in turnkey contracts in the Aviation industry specially in the area of Humanitarian Relief operations. Their key clients include WFP, EUROPEAN UNION, ICRC, TULLOW OIL, SHELL INTERNATIONAL and PETROL ENERGY INTERNATIONAL among others.
He also played a major role in re-structuring of flight operations department and enhancing the efficiency of operational control functions to enviable levels within the general aviation industry in Kenya.
Capt. Roba has over ten years of extensive management training, and over 13 years of work experience as a senior manager.
HE Capt Roba is the Governor of Mandera County Government since the 4th of March 2013.