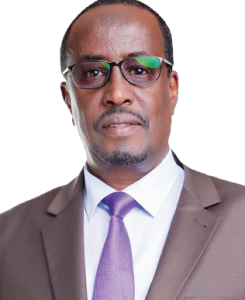 H.E. Mohamed Arai
Deputy Governor
H.E. Mohamed Arai joined Governor Ali Ibrahim Roba as a running mate during the 2017 General Election. Mr. Arai is an experienced administrator and humanitarian services expert. He brings on board a wealth of hands in humanitarian work and public administration earned while working with Nomadic communities in partnership with donors.
"My vision is an all-inclusive Mandera County that is peaceful and prosperous capable of efficiently and effectively delivering services to the people," says Arai. "I derive motivation from urge to relentlessly give service to my community. Mandera is bound to be at its best with competent leadership."
Arai holds an MBA in NGO management from Kampala International University, and a bachelors degree in education from Kenyatta University. The former Town Clerk of the defunct Mandera Town Council, Arai also served as programme director, Nomadic Assistance for Peace and Development (NAPAD). Born in Koromey in Burwaqo location of Mandera central division of Mandera East sub-county, his competencies continue to add value in program monitoring and evaluation, proposal and report Writing, organization development and financial control systems. His experience in administrative work help with Staff recruitment and appraisal, project management, design and implementation, monitoring and evaluation of the ambitious.
"Together with H.E. Governor Ali Roba we want to leave a legacy of transformative leadership."