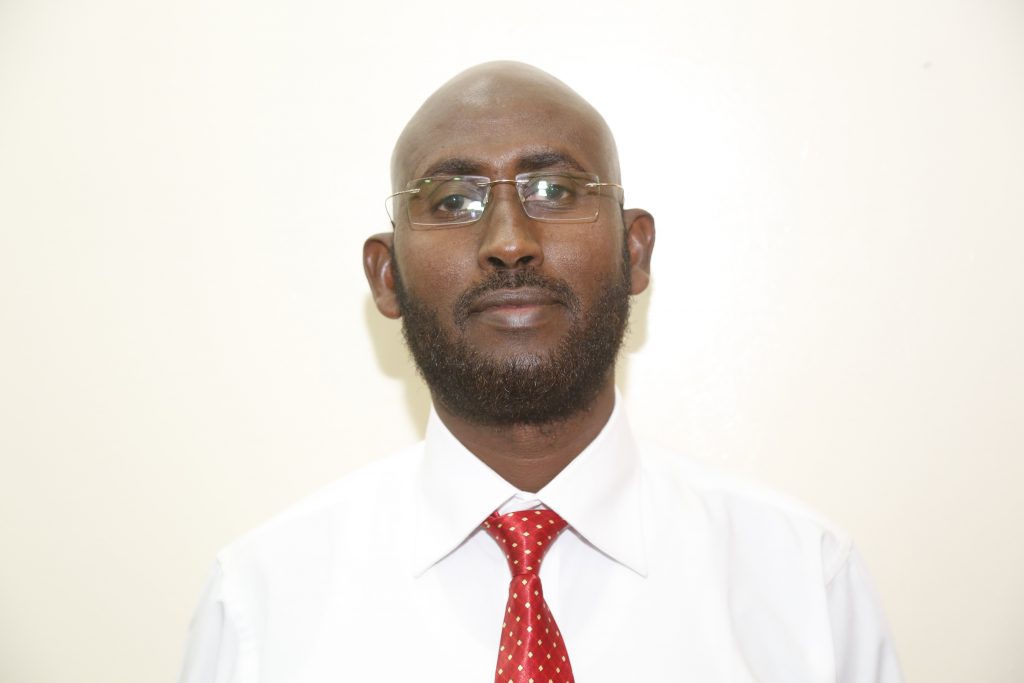 Mohamed Mohamud Ali- CCO Public Service Management
Mohamed Mohamud Ali holds MBA (strategic Management), Bachelor of Business Management (Human Resource option) Diploma and Higher National Diploma in Electrical Engineering (Electronics Option) from different institutions of higher learning in this Country. Besides these he has Marine Electrical Engineering Grade 1 (one), Senior Leadership Course and computer operations certificates all from Naval Academy (Naval training school –Kenya Navy). He registered as a Graduate Technician Engineer with the Engineers Registration Board of Kenya in 2003.
MM began his working career immediately after his 'O' levels by joining the Kenya Navy (KDF) where he served at different levels. In 2007 he took an early retirement from the service (Navy) and joined KBR Inc. (formally Harliburton), an Engineering and infrastructure company based in Houston, Texas (USA) working for departments of State and Defence. He was deployed in the Middle East. He served there in Electrical department for 7 years (until 2014) when he resigned and returned home full time to build the nation from within. He has since been involved in family business until he applied for and was appointed by HE the Governor as the Chief Officer Public Service Management in September, 2018.