Mandera County conducts mass Covid-19 tests
The Mandera County Government today conducted free mass Covid-19 tests to help prevent the spread of the novel Coronavirus.
Public Health chief officer launched the tests at the Mandera Town Buspark.
The county's health department partnered with the Kenya Redcross Society to do the tests that will continue for the next 20 days.
Tens of people turned up for the testing as the CCO urged more locals to do so.
This follows an increase of Covid-19 cases countrywide.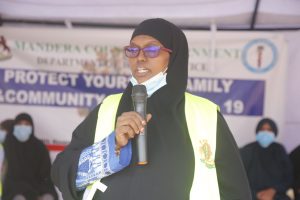 The CCO was happy that Covid-19 tests could now be done in the county following the launch of a molecular laboratory at the Mandera County Referral Hospital last week.
Earlier, the county used to transport the Covid-19 tests samples to Nairobi a thing that was not only costly but also delayed the release of the results.
The CCO explained to locals the major investments in the health sector by the county government to prevent diseases and manage cases.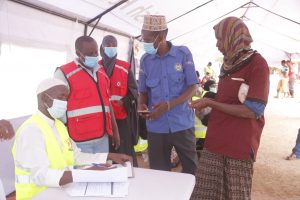 The county public health director said the Covid-19 results for locals who turned up for mass testing will be out within 48 hours.
The Mandera Kenya Redcross manager promised that KRCS will continue partnering with the county administration on health matters.
The officials urged locals to continue observing measures to prevent the spread of Covid-19 including wearing of masks, washing hands regularly and social distancing in public places.
The mass testing saw an 18-year old being the youngest volunteer to be tested with the oldest being 84 years.